Annmarina Wide Leg Sequin Pant
---
Description

You are going to love the new feel of these chic wide leg pants from the moment you slip them on. Made from eco-friendly recycled nylon sequin fabric, these pants are a sustainable fashion statement. The wide leg flare elongates the figure providing a flattering silhouette and elongating the figure. Stretch fabric and a soft jersey lining make these pants a comfortable and versatile option for any special occasion. Wear them with a crop top, high waist belt, and a pair of platform heels to complete your look.

Recycled nylon fiber matte sequin fabric is machine washable cold on gentle cycle. Tumble dry on low.

The mannequin measures 35" bust, 26.5" waist, and 36.5" hips and is wearing a size Small.

Unsure of what size to order? Check our size chart.
SHIPPING INFO

This item is made once an order is placed. Construction can take up to 2 weeks to complete and be ready for shipment.

From The People
★★★★
I had a pair of pants commissioned to be made to measure and what can I say? the Aesthetik blew it out of the water! I received compliments all night long in my beautifully made trousers. Did I mention how all of the stripes matched perfectly?!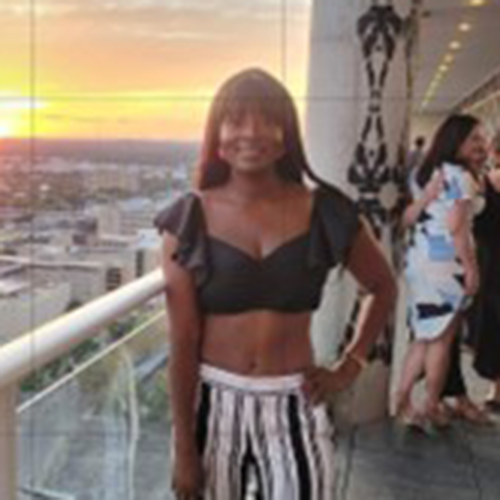 Darnisha R.
★★★★
I was looking for something a little unusual for my burlesque performance (aerial lyra done over a hot tub), not just your standard swim suit. This piece is SUPERB quality and super unique! It held up well to the rigor of aerial, as well as the hot tub! I can't wait to order again!!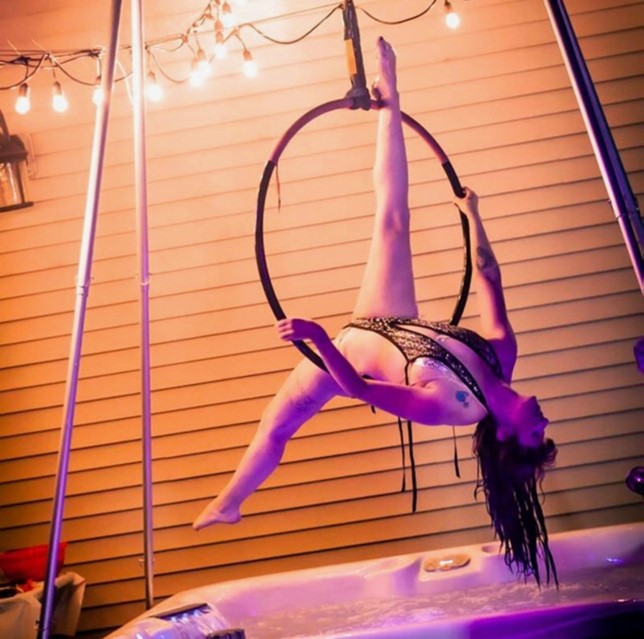 Geralyn E.
★★★★
The pieces are one of a kind and like no other! I love the creativity and craftsmanship that goes into every design. I have the Michelangelo Tie and it's one of my favorite pieces of fashion accessories!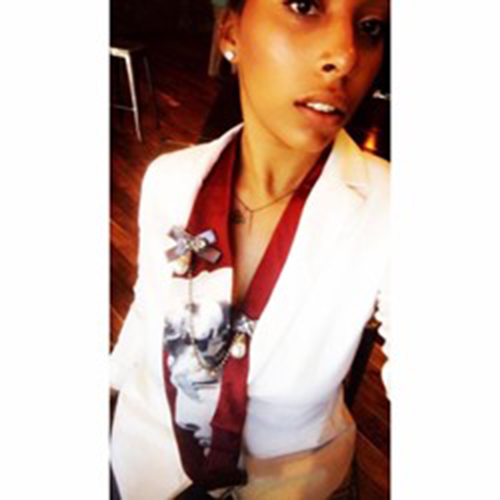 Taylor W.
★★★★
Amazing process from start to finish! My robe is exactly what I wanted, and Stacy is a master of crafting and design!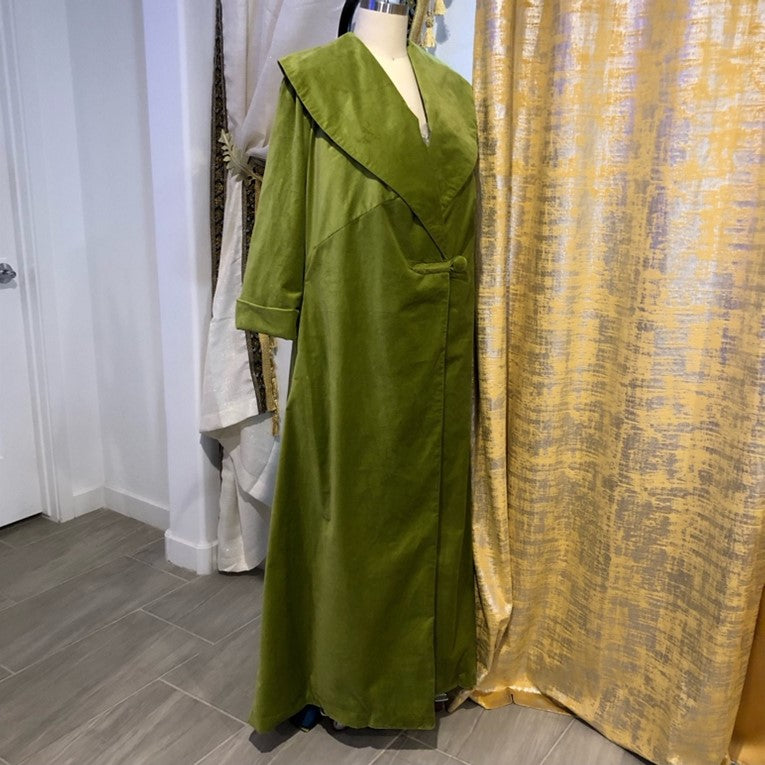 Katrina E.
★★★★
Design that is elegant and edgy, playful and sophisticated at the same time. Tailored construction with attention to detail. This is my favorite line. Honestly, when I wear the Aesthetik I realize how much other clothes suck.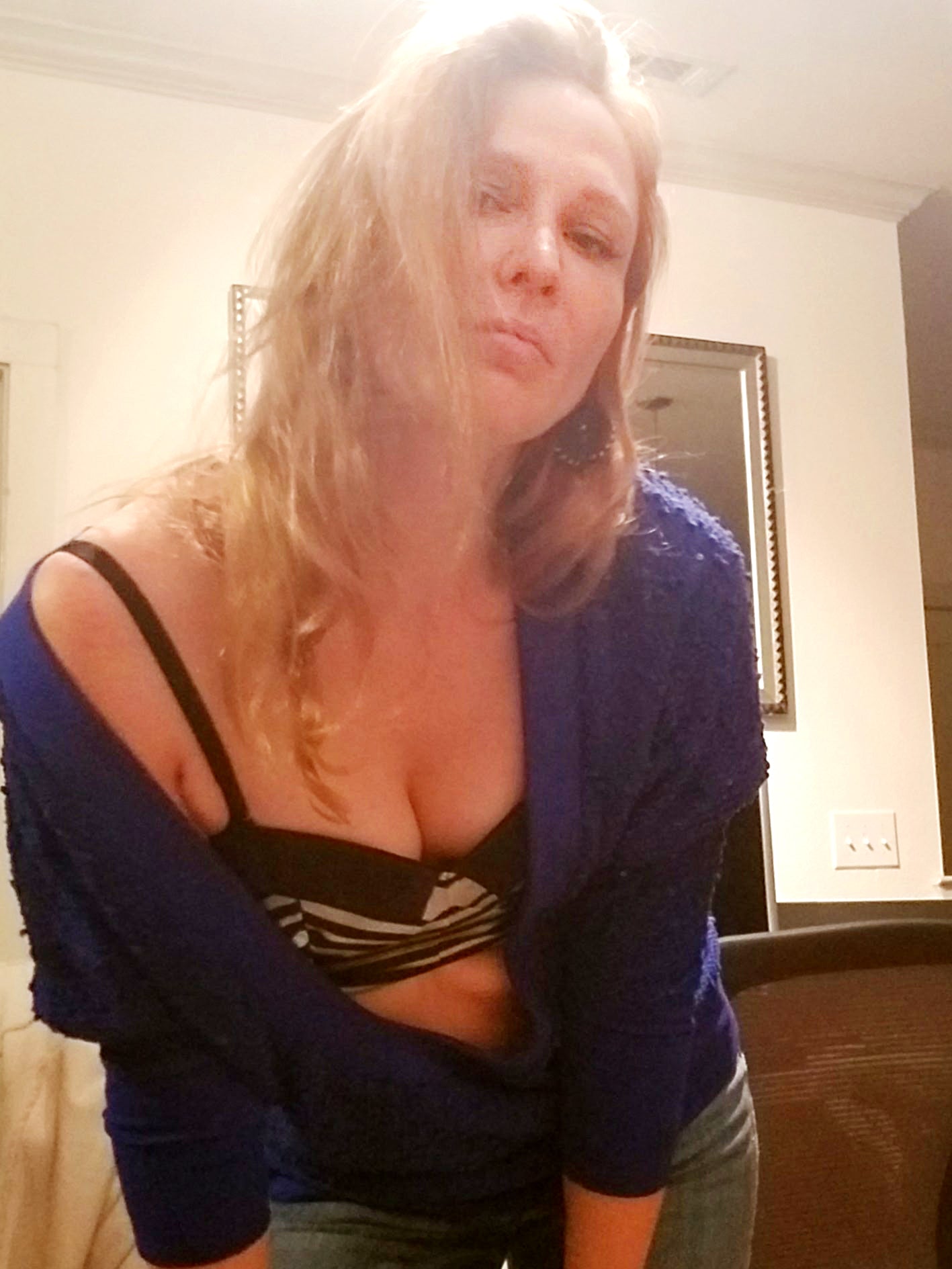 Courtney M.
★★★★
I'm getting ready to turn 50, and I feel fresh and more than capable of standing with and above the younger crowd wearing this design. Very few accessories pack this much originality and power for such an amazing price.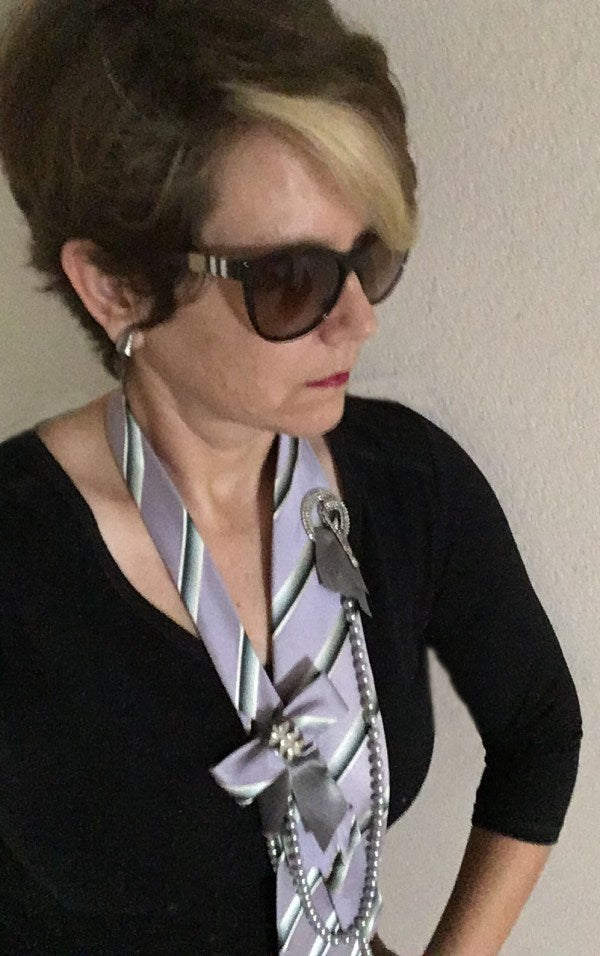 Lancia S.
★★★★
I love my tie necklaces from The Aesthetik. Stacy is incredibly creative, innovative and fashion forward. I love her vintage inspiration and originality. I love that each one is a handmade, one-of-a-kind wearable work of art. I get numerous compliments each time I wear one. No one else has ever seen one and you'll never catch someone else wearing your necklace; ever.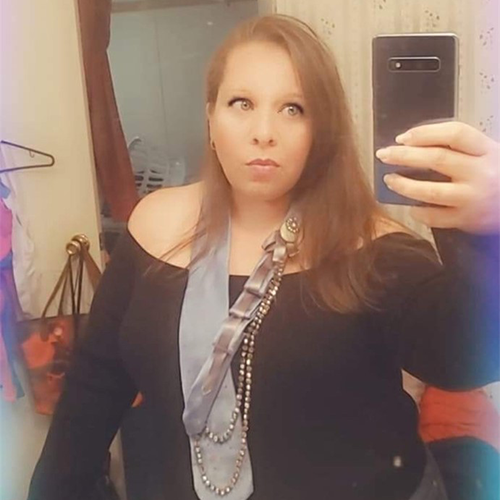 Lauree B.
★★★★
I was blown away by the level of craftsmanship and attention to detail in every garment. From the rich, luxurious fabrics to the intricate embellishments and unique designs, every piece from The Aesthetik is a true work of art. 😍😍 Each piece feels made just for me, and I always get compliments whenever I wear them. ✨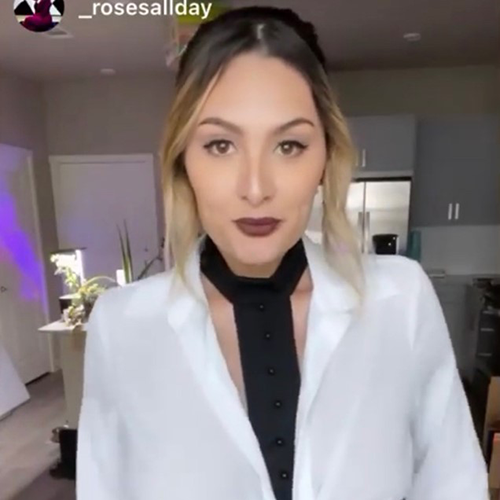 Bianca R.
★★★★
I absolutely love the unique styles. The items I ordered fit so well and they look amazing on my curvy figure. Thank you so much for making me feel beautiful!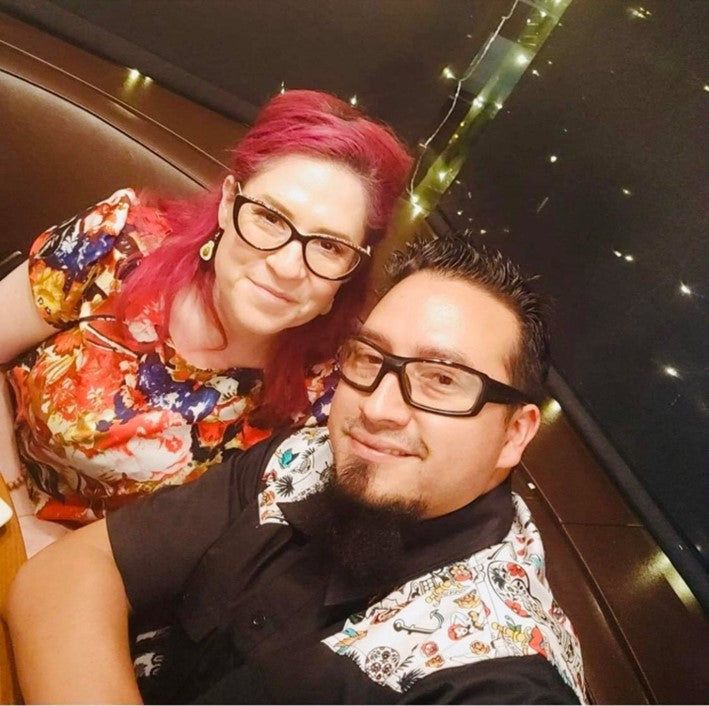 Norma R.
★★★★
Stacy made me some extremely cute skirts! One was 100% custom and yet the price was only about what I'd pay for good-quality workwear. I've never had someone make clothes for me, and this was really easy — much easier than going to the stores and trying to figure out what fits my size and style. If you're hard to fit or just hate dressing room mirrors, try working with the Aesthetik!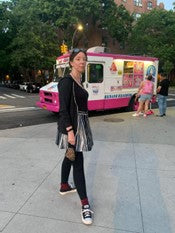 Mary H.
★★★★
Not only a fabulous designer but the quality and fit of the clothes are also amazing! The Aesthetik created a custom couture wedding outfit for me, long distance, and it came out beautiful. It was EVERYTHING and made my non-binary, gender-fluid, dreams come true. --- Photos by: Kellie & Shannon Zeringue with Kellie Elaine Photography LLC.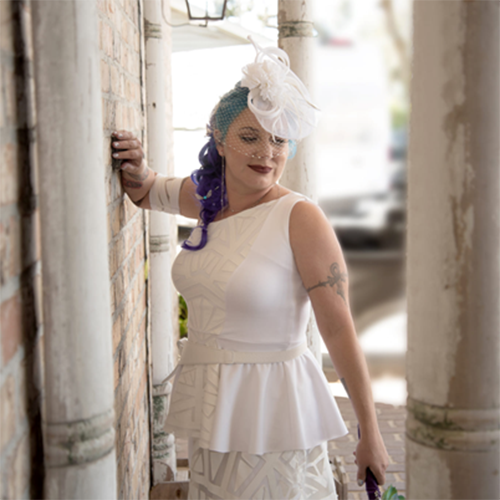 Ami P.